YIWU CHRISTMAS MARKET
With over 400 plants producing Christmas commodities, Yiwu has come to its peak season of Christmas commodity production and sale recently. Yiwu's exports of Christmas products reached about 2.27 billion yuan (about 330 million U.S. dollars) in 2018.
Stickers in various languages celebrating Christmas are seen on the walls at the Yiwu Christmas market. For Christmas suppliers always know as "global supermarket", yiwu provides all kinds of Christmas items such as Christmas trees, Christmas stockings, Christmas hats, Christmas decorations, Christmas tree, Christmas ribbon, Christmas bags, Christmas flowers, as well as all kinds of Christmas gifts.
After Chinese new year, the whole city and local businesses are rushing to produce and pack their products and deliver them by trucks, trains, and container ships worldwide. May to September every year is the peak season especially for Christmas items exporting, each factories are always been running at full capacity to catch up with a backlog of orders.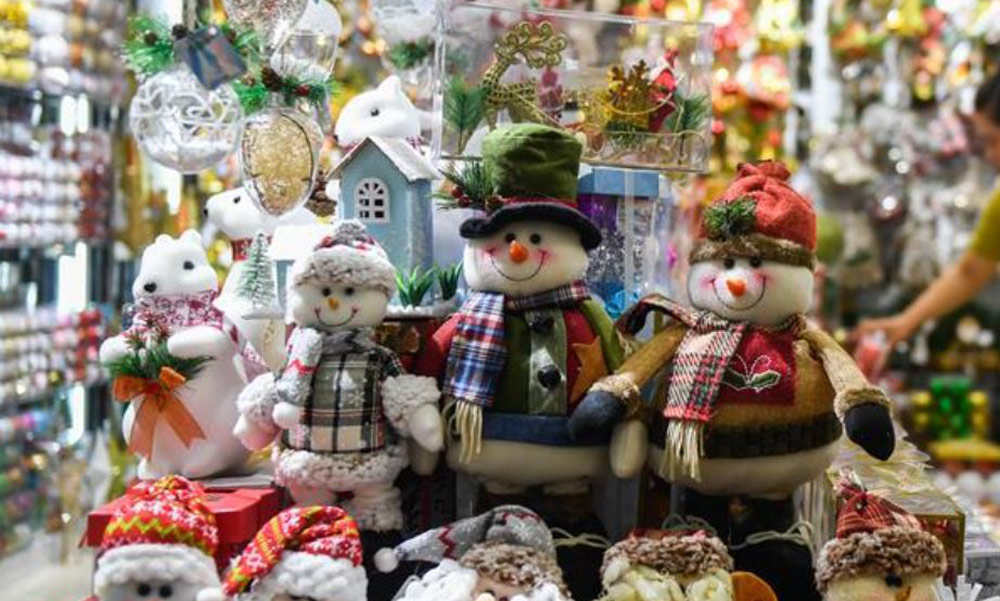 YIWU CHRISTMAS MARKET IS THE BIGGEST CHRISTMAS PRODUCTS EXPORT MARKET IN CHINA.
The Christmas market is filled by Christmas tree, colorful light, decoration and all of the thing which related to Christmas carnival. It is different with other place, for this market Christmas is almost last a whole year. More than 60% Christmas decorations of the world and 90% of China are produced from Yiwu.
YIWU CHRISTMAS MARKET PRODUCT
There are more than 300 Christmas products industry registered units in Yiwu Christmas market.This market is called "the real home for Christmas" by foreign media. It includes the following main Christmas products:
Christmas Tree

Christmas Wreath

Christmas Dress

Christmas Gift Bags

Christmas Ribbon

Christmas Toys

Christmas Lights

Christmas Socks

Christmas Tree Shirt

Santa Claus and Snowman

Christmas Tinsel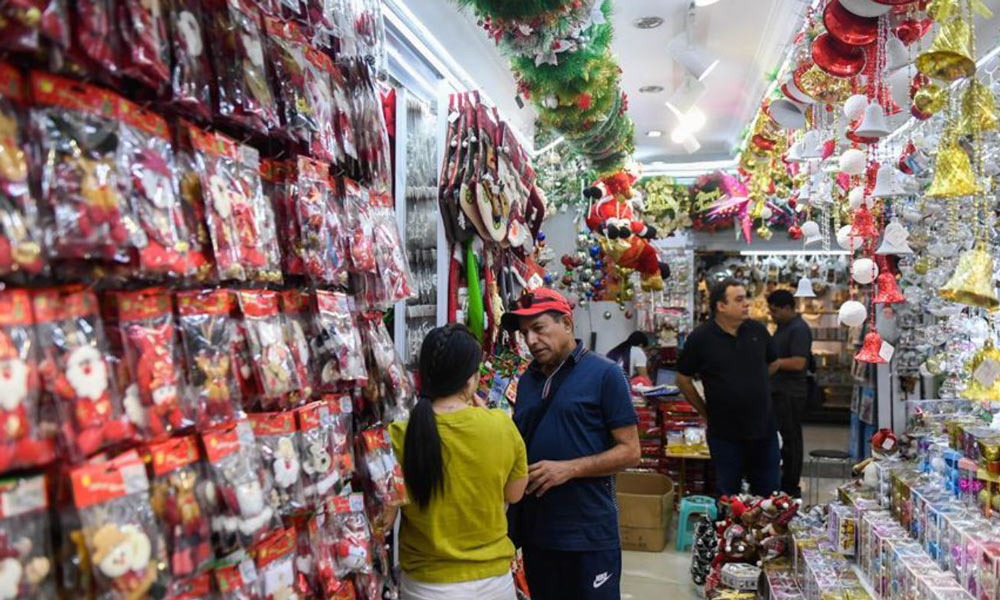 WHERE TO BUY:
Yiwu Christmas market consists of inside market and outside market.
Inside market is in the A area , 2nd floor , District 1 of Yiwu international trade city. At least 500 shops here for selling xmas products. Working Time : 9:00 – 17:00, 7 days working

Outside market is in Futian District 2, along Chouzhou North Rd, here is a supplement for inside market , 200 + shops in this area. Working Time : 9:00 – 17:00, 7 days working