There are dozens of apparel markets in Guangzhou which generally distribute in 3 areas: Zhanxi road clothing zone, where Baima clothing market and Liuhua clothing wholesale market locate, focus on top-grade garments. While Shahe apparel wholesale zone, second largest wholesale market in Guangzhou, offers medium and low-end clothing. It has attracted both many domestic and overseas buyers such as middle-east and Africa due to its low price. And Shisanhang Garment Marketplace, which deals with exporting business in general and with substantial quantity, is the first priority for purchasing purpose.
Zhan Xi Road
Guangzhou Zhan Xi Clothing Wholesale Market is near to the Guangzhou Railway Station and the provincial bus station. It is the clothing distribution center in Guangzhou and South China. It plays a important role in China's clothing wholesale market. Zhan Xi clothing wholesale market have many high-performance , well-known manufacturers. most of the shops are direct factory with production and world brand clothing technology and the ability to attract from worldwide, like North America, Africa, Japan, Korea, Eastern Europe customers.
Zhan Xi Lu clothing wholesale market consist of Zhan Xi clothing wholesale building, Zhuo Mei clothing wholesale building, and Jin Du clothing building. All of them are in Zhan Xi Rd area.
PS:
Zhan Xi Road is very famous as the Fake Products Heaven in Guangzhou. There are a lot of fake famous brands clothes, bag, watch, shoes, mobile phone and etc. Foreign customers, no matter come for wholesale or shopping small amount, all can get their crazy exciting experience at here.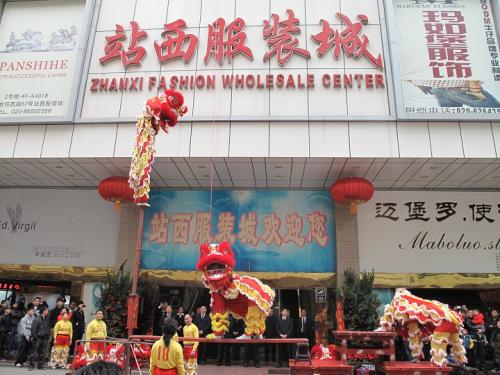 Bai Ma Garment Wholesale Market
It has the largest trading volume in the high-end apparel market. It operates more than 2,000 households, not only garment enterprises in the Pearl River Delta region, Zhejiang Province, Fujian Province, but also Hong Kong and Taiwan manufacturers. Baima clothing wholesale market have the apparel market, high-grade garments in the spot wholesale, retail centre and a centre clothing brand franchise chain. Women, men, suits, evening wear, casual wear, Tang Costume, shirts, jackets, coats, underwear. Superior sections show the latest fashion trend.
Tips
Baima Market`s products with better quality, higher price, most are original brands(local Chinese brands)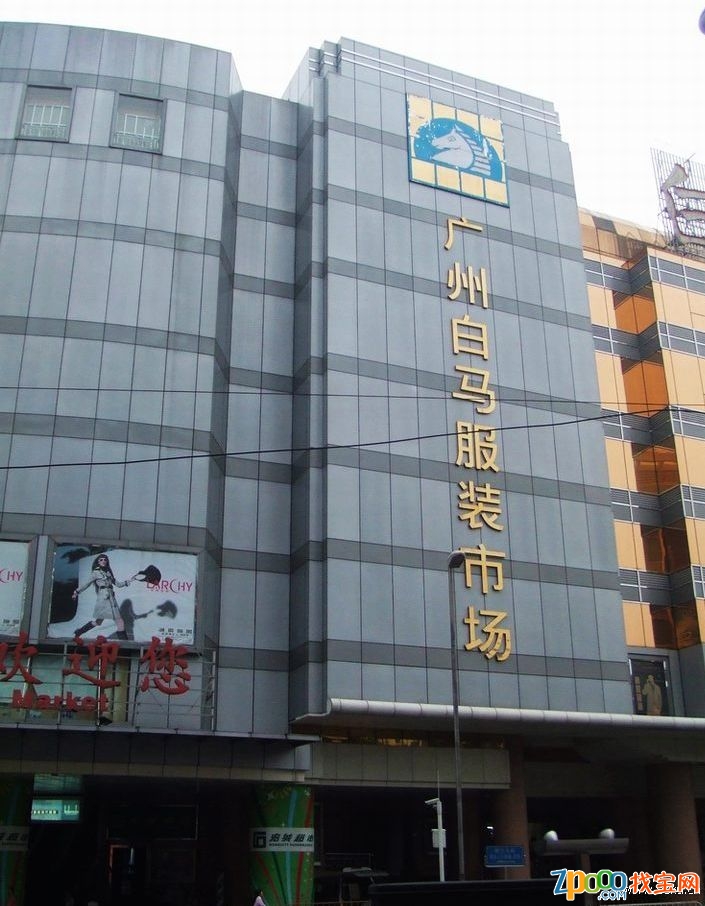 Liuhua Clothes Wholesale Market
Liuhua clothing wholesale market has 13 clothing wholesale centers, including a large-including Baima, Bubugao, Tian Ma clothing market, Xin Da Di , Fu Li wholesale market. Liuhua clothing & apparel market has 40 billion RMB sale every year. Liuhua clothing wholesale market is over 15,000 square meters,more than 1,000 shops, car parks with more than 1,500 square meters for cargo handling and the use of parking spaces,nine two-way matching at the Escalator, eight foot ladder, with 90 people in the most advanced dual-use goods and the number of rest elevator lobbies, large fast-food restaurants, banks business centers, information centers.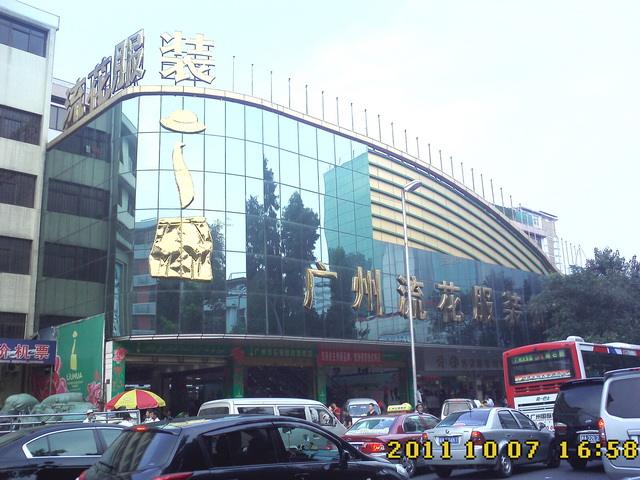 Jin Xiang Underwear Wholesale Market
It is China's largest underwear and socks wholesale market. The variety, style innovation, and updated very fast. At home and abroad gathered hundreds of brand underwear socks, thousands of styles and grades, various style, and great delivery to meet the needs of those admitted.