Guangzhou Markets
Guangzhou Markets are the most colorful and best in China. You can find everything you can imagine at wholesale prices and small quantity.
Guangzhou Markets are very well organized in that vast areas are laid out just for the markets. The biggest one even stretches west from Hai zhu Guang Chang to Sha Mian Island, where you can find everything from toys, furnishings, glasses, leather products, fabric, cloth materials, cosmetics, crafts, stationery, shoes, latest fashion apparels, watches, motorcycle spare parts, electronics, mobiles, computer accessories, digital cameras and even dried foods, traditional medicine, pets and lots more…
Shoes Wholesale Market
Shoes markets in Guangzhou are numerous, where you can find your favorite one ranges from different price. High-grade and super good quality shoes are in west Huanshi Road, lower and common quality ones at Jiefang Road and Ziyuangang. Most of them deal with wholesale business.
The following additional information will be helpful to your purchase, and you are welcomed to contact us for more details.
New Continent Footwear Plaza
New Continent Footwear Plaza is professional footwear market in china,it can provide many kind of shoes for you,such as high-heel, flat heel, sports shoes, leather shoes
Industry: women's, men's, high-heel, flat heel, sports shoes, leather shoes, cloth shoes, flurry shoes, slippers, sandals, cold-proof shoes, rain-proof shoes
Guangzhou EuroCommerial Plaza Shoes City
Guangzhou EuroCommercial Plaza Shoes City is a famous distributing center for shoe sales in Guangdong Province or even in China. It mainly operates the business of shoes and leather products at home and abroad.
Industry: flurry shoes, slippers, sandals, women's, men's, high-heel, flat heel, sports shoes, leather shoes, cloth shoes, cold-proof shoes, rain-proof shoes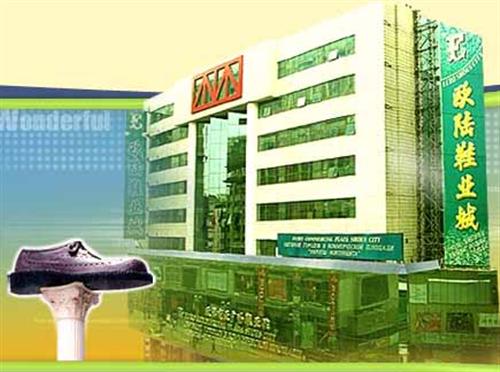 Global International Trade Centre
Global International Trade Centre set wholesale footwear industry, trade negotiations, exhibitions, the global procurement in the modernization of one shoes business centre, will be built in Guangdong currently the highest grades shoes wholesale market.
Industry: women's, men's, high-heel, flat heel, sports shoes, leather shoes, cloth shoes, flurry shoes, slippers, sandals, cold-proof shoes, rain-proof shoes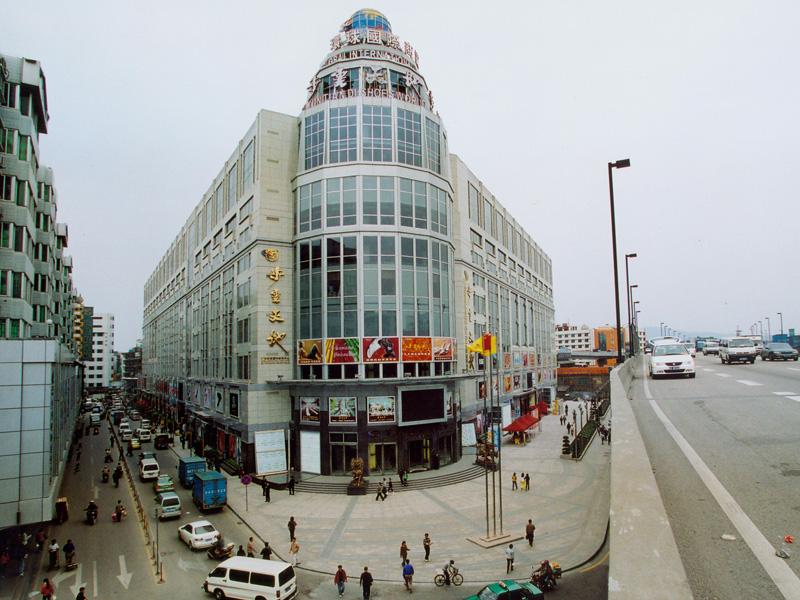 Garment Wholesale Market
There are dozens of apparel markets in Guangzhou which generally distribute in 3 areas: Zhanxi road clothing zone, where Baima clothing market and Liuhua clothing wholesale market locate, focus on top-grade garments. While Shahe apparel wholesale zone, second largest wholesale market in Guangzhou, offers medium and low-end clothing. It has attracted both many domestic and overseas buyers such as middle-east and Africa due to its low price. And Shisanhang Garment Marketplace, which deals with exporting business in general and with substantial quantity, is the first priority for purchasing purpose.
Zhan Xi Road
Guangzhou Zhan Xi Clothing Wholesale Market is near to the Guangzhou Railway Station and the provincial bus station. It is the clothing distribution center in Guangzhou and South China. It plays a important role in China's clothing wholesale market. Zhan Xi clothing wholesale market have many high-performance , well-known manufacturers. most of the shops are direct factory with production and world brand clothing technology and the ability to attract from worldwide, like North America, Africa, Japan, Korea, Eastern Europe customers.
Zhan Xi Lu clothing wholesale market consist of Zhan Xi clothing wholesale building, Zhuo Mei clothing wholesale building, and Jin Du clothing building. All of them are in Zhan Xi Rd area.
PS:
Zhan Xi Road is very famous as the Fake Products Heaven in Guangzhou. There are a lot of fake famous brands clothes, bag, watch, shoes, mobile phone and etc. Foreign customers, no matter come for wholesale or shopping small amount, all can get their crazy exciting experience at here.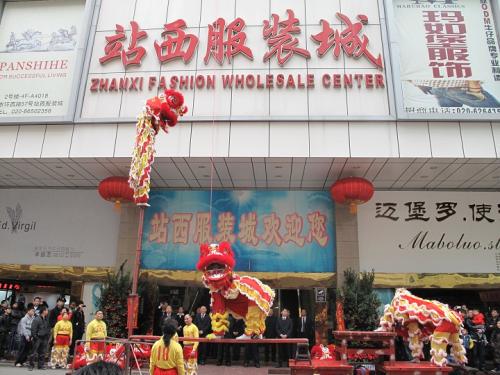 Bai Ma Garment Wholesale Market
It has the largest trading volume in the high-end apparel market. It operates more than 2,000 households, not only garment enterprises in the Pearl River Delta region, Zhejiang Province, Fujian Province, but also Hong Kong and Taiwan manufacturers. Baima clothing wholesale market have the apparel market, high-grade garments in the spot wholesale, retail centre and a centre clothing brand franchise chain. Women, men, suits, evening wear, casual wear, Tang Costume, shirts, jackets, coats, underwear. Superior sections show the latest fashion trend.
Tips
Baima Market`s products with better quality, higher price, most are original brands(local Chinese brands)
Liuhua Clothes Wholesale Market
Liuhua clothing wholesale market has 13 clothing wholesale centers, including a large-including Baima, Bubugao, Tian Ma clothing market, Xin Da Di , Fu Li wholesale market. Liuhua clothing & apparel market has 40 billion RMB sale every year. Liuhua clothing wholesale market is over 15,000 square meters,more than 1,000 shops, car parks with more than 1,500 square meters for cargo handling and the use of parking spaces,nine two-way matching at the Escalator, eight foot ladder, with 90 people in the most advanced dual-use goods and the number of rest elevator lobbies, large fast-food restaurants, banks business centers, information centers.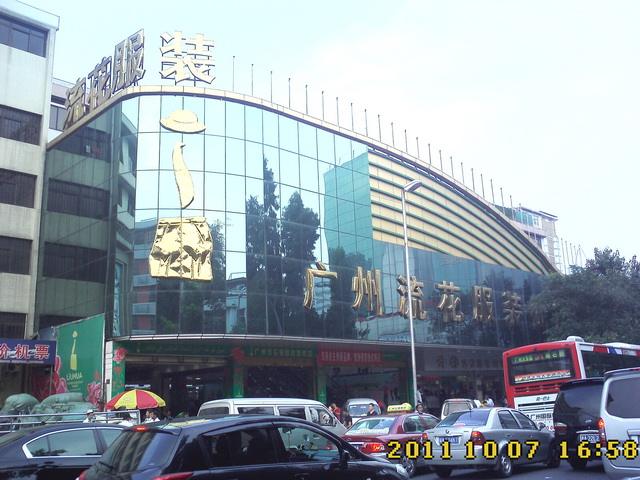 Jin Xiang Underwear Wholesale Market
It is China's largest underwear and socks wholesale market. The variety, style innovation, and updated very fast. At home and abroad gathered hundreds of brand underwear socks, thousands of styles and grades, various style, and great delivery to meet the needs of those admitted.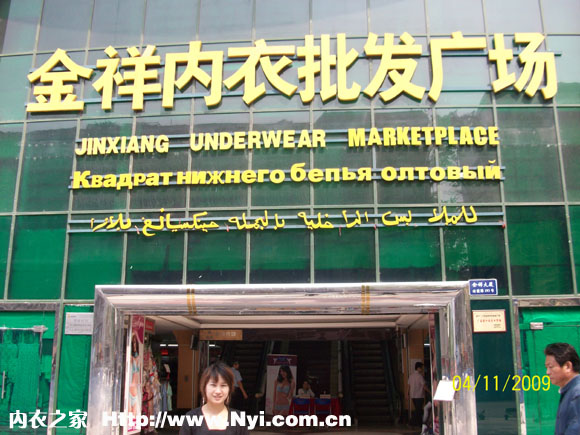 Fabric Market
Highsun Fabric Market
Guangzhou Highsun Fabric Market---where you can pick the material you want and get custom made shirts, business suits, bedding and curtains for a tenth of the cost that you would get in most western countries. You can get fabric of sundry materials and various patterns with different grades of quality.
Industry: Shirts, business suits, bedding, curtains, fabric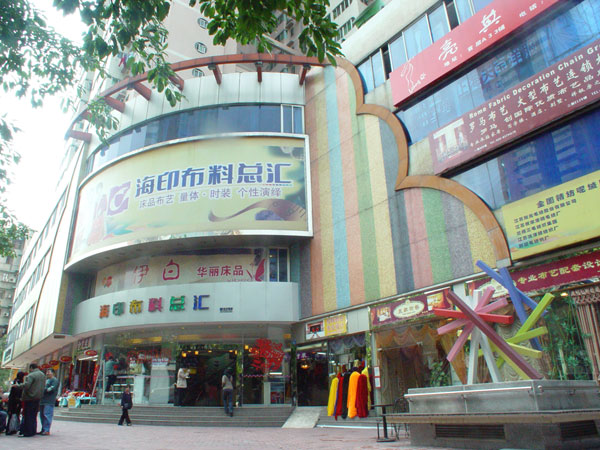 Zhongda Fabric Market
Zhongda Fabric Market includes 4 different Zones: Fabric Zone, Fur zone, Support material Zone and Curtain/home-textile Zone. You could find any kind of fabric(warp, weft knitting fabric or weaving fabric of any material) for any kind of clothes or home-textile there. Moreover, lace, ribbon, embroidery, braid, elastic belt, bra cup, button, ironing diamond or small hardware for clothes could be found as well. It is a good choice to low your fabric cost. Many booths display out their products, and more competition, more price discount.
It is leading the fashion trend of garment fabrics. The commercial city covers nearly 50,000 sq.m., with more than 1000 brand traders.
Main fabrics:silk, cotton, colored fabric, fabric for men's garments, satin, chemical fabric, fabric for wedding dress, jean, lining, plush, flocking, etc.
Main accessories:fur, paillette, lace, button, garment trademark, etc.
Industry: fabric, lace,ribbon, embroidery,braid,elastic belt, bra, button, fur products, curtain, home textile items, knitting fabric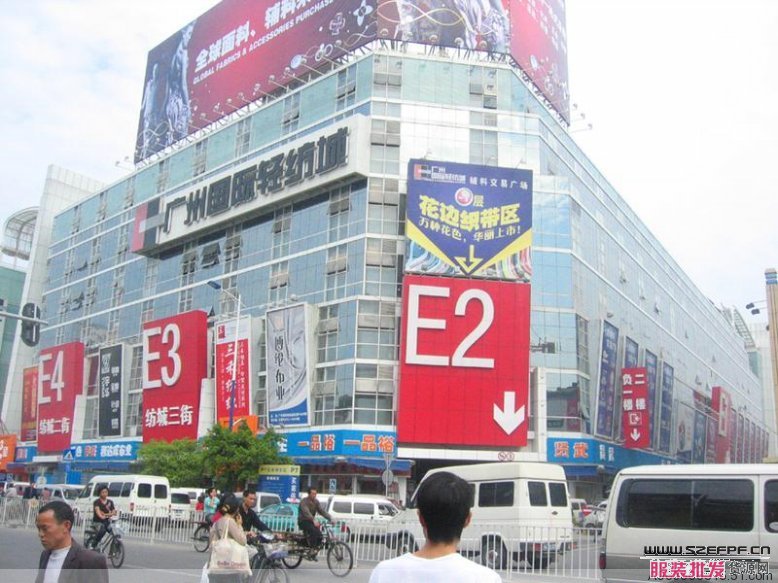 Luggage Leather Wholesale Market
Huadu Shiling International Leather City
Occupying an area of over 230,000 square meters, Shiling (International) Leather City has 2,100 shops. More than 4,000 enterprises produce and trade leather goods, as well as wholesale raw and ancillary materials. The Leather City has near 65,000 workers. It attracts an estimated 500,000 buyers from all over the world every year, including Hong Kong, Korea, Italy, Spain and etc.
Industry: Leather goods, leather materials, bags, coats, jackets, wallets,cases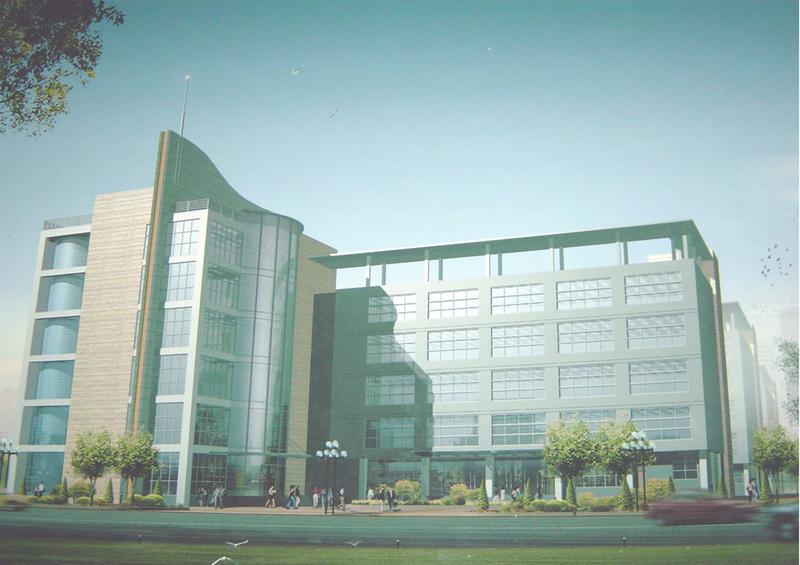 Yi Sen Leather Market
YiSen Leather Market is a Southeast Asia's largest leather goods market. Its products include: handbags, briefcases, shoulder bags, backpacks, bags, and tourism bags, belts, wallets, shoes, leather metal, paper and other materials.
Industry: handbags, briefcases, shoulder bags, backpacks, bags, and tourism bags, belts, wallets, shoes, leather metal, leather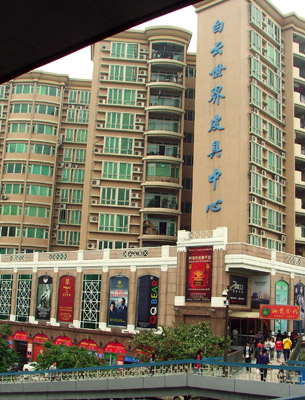 Guangzhou Baiyun World Leather Trading Centre
Guangzhou Baiyun World Leather Trading Centre is a modern, extensive and international Leather trading centre. Its one of the biggest leather market in china leather market.
Industry: Bags, cases, coats, jackets, leather goods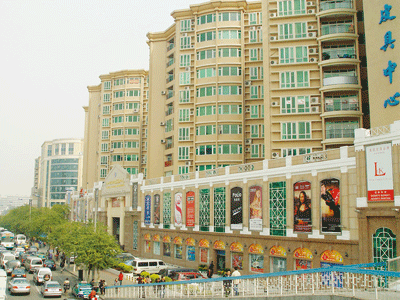 Toys and Gifts Wholesale Market
Yide Toys & Gifts Wholesale centre
Guangzhou Yide Toys & Gifts Wholesale centre is the first and largest gifts & toys wholesale centre. Apart from the hundreds of local traditional small roadside shop, currently has 12 large-scale development of a wholesale shopping mall.
Industry: plush toys, plastic toys, electric toys, handicraft items, decoration items, lamps, accessories.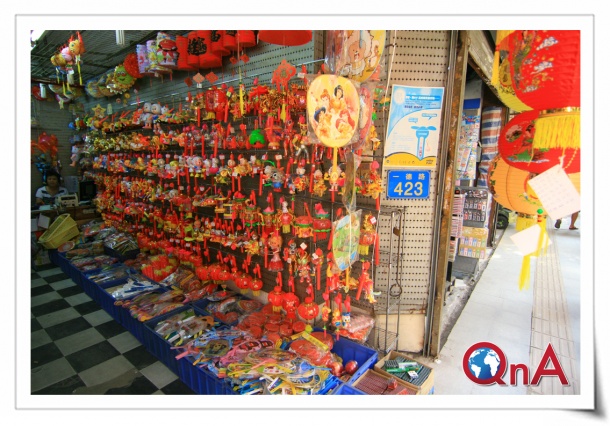 Onelink International Toy & Gifts Centre
Onelink International Toy & Gifts Centre is also located in Yide Road Wholesale Business Circle, But it is comparatively more modernized and independent. It is a 37 floor tall building, the 1-7 floor is wholesale market and other floors are commercial office. It attracts more than 1000 factories to open their shop and sell more than 1,000,000 kind of goods. It is becoming the landmark of Yide Road.
Industry: jewel case, decoration item, glass toys, plush toys, crystal item, handicraft item
International Toys & Gifts Centre
The Guangzhou International Toys Gifts Centre is the largest toy &gift wholesale market in guangzhou,its have good reputation in international trading markets.
Industry: electric toys, plastic toys, gifts items, handicrafts, stationary items, home decoration items, accessories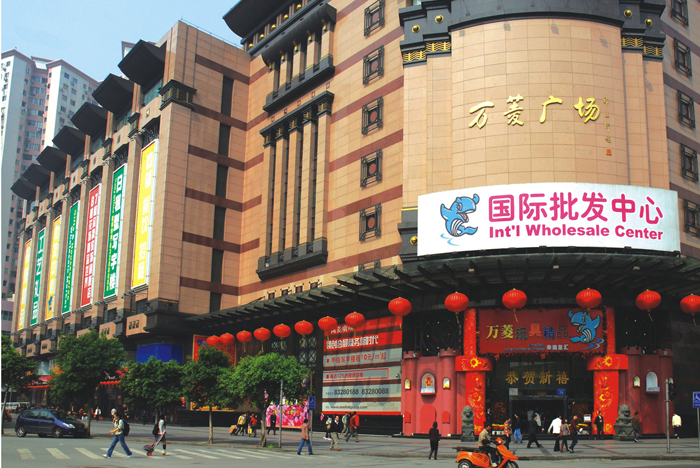 Craft Markets
Xiguan Antique City
At the market are collected together about 100 stores on both sides of the 500-meter-long street. Traditional Xiguan culture has made well-known antique collectors who mainly deal with old pottery and porcelain, famous scripts and paintings throughout the ages, the four treasures of traditional study (writing brush, ink stick, ink slab and paper) and jade articles are all found here. Moreover, exhibitions, evaluation meetings and auctions are held from time to time.
Industry: handicraft, writings, jades, porcelain, pottery
Yuansheng Crafts Market
It is the largest collecting and distributing center for crafts in South China. Nearly one thousand stores stand on both sides of the 1000-meter-long street with various crafts available. It's said that the market attracts about ten thousand domestic and overseas customers each day. Not only is it a crafts market dealing with pottery, porcelain and jade, but also it is the largest exchange market between Guangdong, Macau and Hong Kong for antiques and antique imitation crafts.
Industry: handicraft, writtings, jades, porcelain, pottery

Beauty& Cosmetic Markets
Guangzhou is the cosmetics beauty products transactions centre in China. The annual beauty cosmetics transactions accounted for more than 40% of the country. At present Guangzhou Beauty Exchange Center is the most famous wholesale market for beauty cosmetic products in Guangzhou.It is located at Guang Yuan West Rd. There are more than 400 famous international cosmetics factories in the market.
Main Products:
Beauty Appliances & Accessories
Beauty Salon Accessories & Equipment
Cosmetics & Skin Care Products
Cosmetic Packaging
Toiletries & Personal Care Appliances
Fashion Accessories( incl Travel Goods & Bags)
Health & Medical Care
Electronic Markets
Xicheng Electric Appliances Centre
Xicheng Commercial Electric Appliances Centre is a pool of all levels of electric appliances, including most big brands. You can find TV set,DVD player,and audio products in there.
Industry: TV sets, DVD players, audio products, phones, camera, computers, electric appliance,radio device, digital products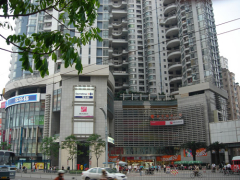 Guangdong Electric Markets
Guangdong Electric Markets is one of the "Guangdong Materials Group Corporation," organized by the provincial government, the province approved the establishment of the only large-scale electrical wholesale Market Guangdong electronics market. It equipped with more than 300 shops with hundreds of two-tier electronics manufacturers in field operations.
Industry: Audio products, phones, camera, computers, electric appliance,radio device, digital products, electic toys, security monitoring equipment
Haiyin Electric Center
The business area is divided into four main areas: Old Field: The main goods categories, including refrigerators, washing machines, air conditioners, range hoods, water heaters, etc., followed by radio products, mobile phones, parts and other amplification devices.
New field: parts mainly engaged in audio, video category, LCD TVs, mobile phones, digital products and other electrical products. Second field: up to confluence of shops for electrical appliances large field, there are a variety of brand-name audio stores, mobile phones, digital products, electric toys, security monitoring equipment. Second, third floor: The main business is computers, video game category, printers and other office supplies.
Industry: Refrigerate, washing machine, air conditioner, range hoods, water heater, radio products, mobile phone, amplification devices, audio, video, LCD TV, electric products, digital products

Glass Markets
Guangzhou glasses City located in Guangzhou city centre , which is adjacent to the Guangzhou Metro Line 1, the Guangzhou Railway Station, the Baiyun Airport in Guangzhou. Guangzhou Glasses City is the largest market of professional glasses in South China , and have influence on Southeast Asia, Europe and America all over the world .
Industry: glasses, frames, glasses tablets, spectacles, spectacles processing machinery
Main products:
domestic and foreign famous brand products glasses, frames, glasses tablets, spectacles processing machinery, and other related products.
If you come to Guangzhou, we can be your reliable partner and one stop export solution provider. We will take you to visit Guangzhou Market and factories, help you bargain the price of the goods, translate for you, collect the goods to our warehouse, check quality, load the container and export the container to your port, all these services included. More info about our one stop export services, please visit: Guangzhou Market Sourcing Services